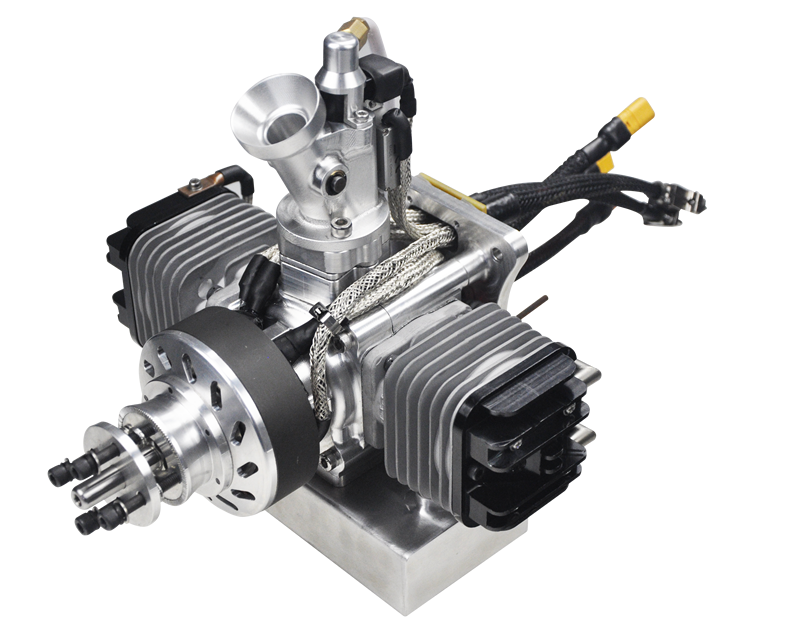 Advantage:
1. EFI system, suitable for high altitude flying.
2. Double spark plug design, better reliability andstability.
3. The cylinder head is splited and machined by CNC, the engineruns more consistently.
4. Cylinder equipped with pressure reducing valve, it makeengine start easier.
5. Electrical parts with aviation plugs, more solid andreliable.
6. Improved material and machining technology.
Notice: In order to make the engine performance to the best. The fuel pulse width must be calibrated on the special test bench according to the corresponding propeller size. Please contact with us before purchase.